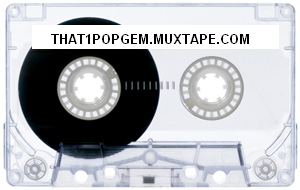 So maybe you did or didn't notice the last Mux I had up, some self-pitying thing based on The Beatles' "Misery" and a Motion City Soundtrack song. Blah blah. Time for a new mux!
This one is yet another modified shuffle that my iPod just shot out the other day, as I was riding back and forth between my old high school and visiting old friends. No theme, and none of the songs have anything to do with that, but that's the soundtrack I got. And it works.
1) "Tropical-Iceland" - The Fiery Furnaces
2) "Skag Trendy" - The View
While everyone was listening to the Fratellis, I was listening to the View.
3) "Hang Them All" - Tapes 'n Tapes
I saw TnT at Siren '06 and was underwhelmed, but this new track is great.
4) "Stuntman" - Kasabian
5) "Conflitos Urbanos" - AfroReggae
AfroReggae is a group in Rio de Janeiro that seeks to change children's lives through music. They were the subject of the excellent documentary
Favela Rising
.
6) "Decent Days and Night" - The Futureheads
7) "Koka Kola" - The Clash
8) "I Don't Want To Dance Anymore" - Nightmare of You
9) "Bingo" - M.I.A.
10) "This Means War" - We Are Scientists
11) "Butterfly Nets" - Bishop Allen
Favourite BA song? Probably.
12) "Track 3" - Panda Bear