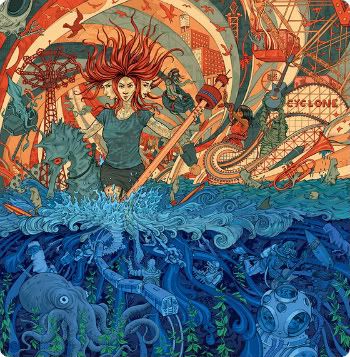 Yeah, yeah, you've all see this year's poster and the schedule of events.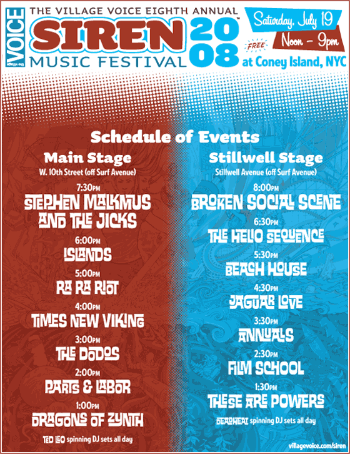 The
official afterparty
, featuring Apes & Androids, A Place to Bury Strangers, and Marnie Stern, will be held at the
Music Hall of Williamsburg
.
Siren is the only festival I've made an effort to attend for the past two years, mainly because 1) there is a definite lack of festivals in my area (though that's changed what with
All Points West
coming in) and 2) I'm not really big on the whole "festival" thing. But Siren is free and in NYC and although I've been less and less keen on the line-up over the past three years, I may make an effort to go this year.
Maybe not. We'll see.