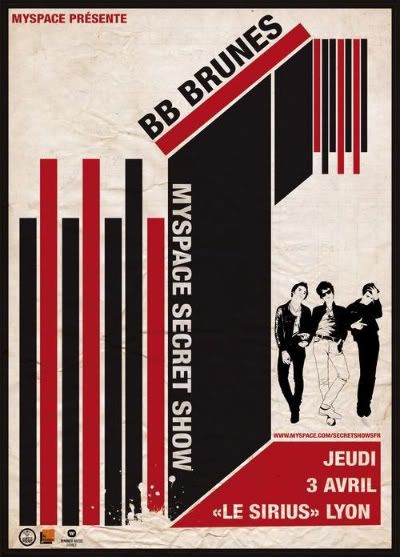 Not that any of y'all are from Lyon (not that I've noticed so far, anyway), but next Thursday, 3 April (IT'S ALMOST APRIL ALREADY??),
BB Brunes
will be playing a MySpace France-sponsored "secret" show at
Le Sirius
in Lyon. It seems to be a bit early to be announcing a "secret" show (I mean, the whole point is that it's a "secret," right?), but, there ya' go.
They're also playing four sold-out dates at
La Cigale
at the end of April, so, fabulous for them. I guess that means no more tiny shows at
La Fleche
or
La Maroq
, then.
BB Brunes - "Dis Moi"