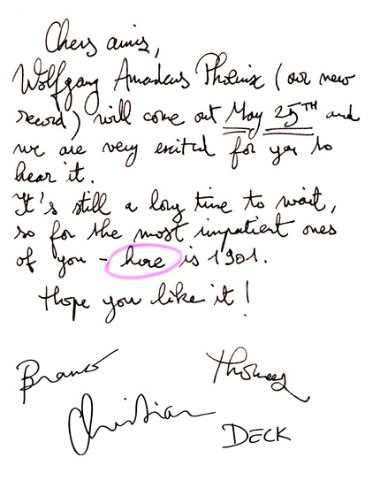 Updating FAIL.
But in more recent news about
that upcoming Phoenix album
,
Wolfgang Amadeus Phoenix
, release date has been set as 25th May.
They're also giving away a new song from the record, "1901," which you can download
from their website
.
And that's all I've got for now.